We are currently having a 30% off sale ( till the end of June ) of many varied glass pieces, from bowls to candlesticks, both vintage and collectibles.
We have some beautiful, finely detailed Sterling Silver Pendants ( Aztec Motif ) from Mexico, see photo.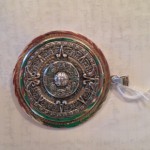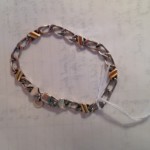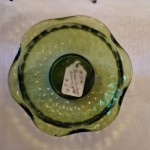 Also a Sterling Silver and gold link bracelet from Tiffanys valued by a jeweler at over $150.00, check out the photo. Plus, many other unique and eye catching pieces of jewelry.
COOL Enough ?  
Two ways to cool off on these hot days. First, a complete diving outfit (6 pieces) including gloves & flippers. Or, do you prefer to cool off with a brand new (in the box) ceiling fan?